Case Study: American Association for Justice
The challenge: The American Association for Justice had recently undergone a name change which led to great confusion about the brand among members. In addition, visual pieces looked outdated and incohesive. My task was to increase recognition with strong messaging and engaging photography of our members. I updated print and promotional materials, email templates and played a strong role in the website redesign. My work has resulted in an increased audience, increased advocacy efforts and national recognition.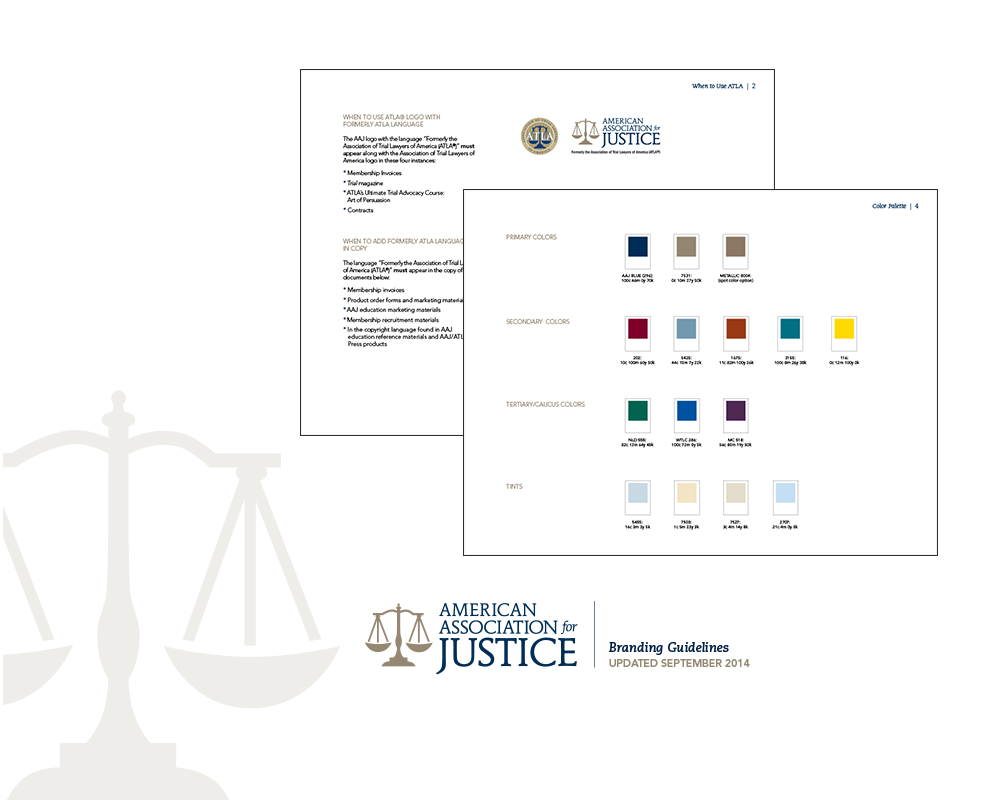 Updated branding guidelines
From selecting a new color palette to choosing new fonts, the redesigned AAJ brand began to take form. I updated the branding guidelines to reflect these changes and unified departmental logos and affiliations to ensure consistency and authenticity for future projects. I became the go-to authority on all branding decisions and helped educate staff to be compliant.
Print in Action
All promotional printed materials were modified to follow the updated branding guidelines. We invoked stronger messages and calls to action our members could relate to and utilized professional photography to highlight our members.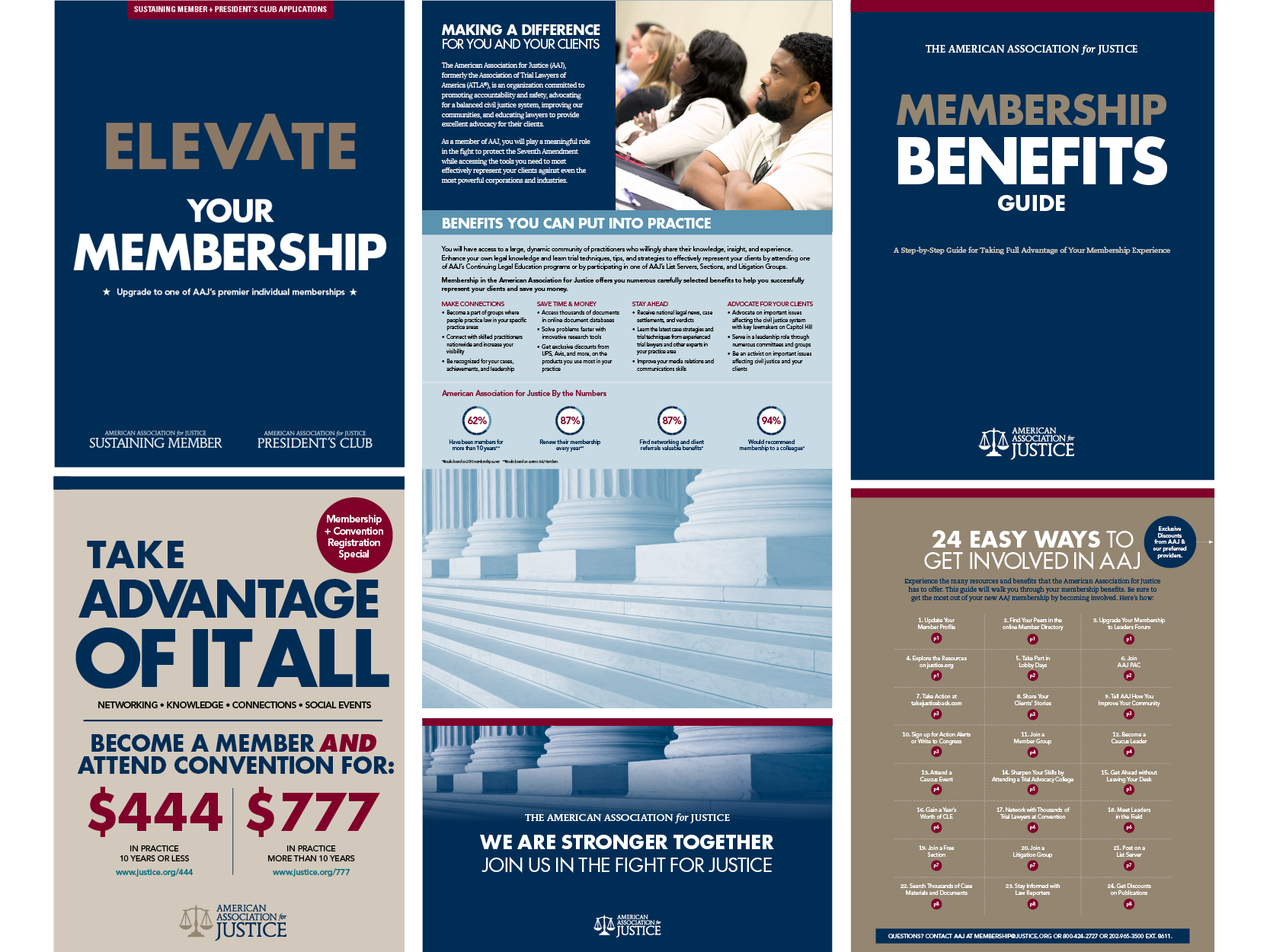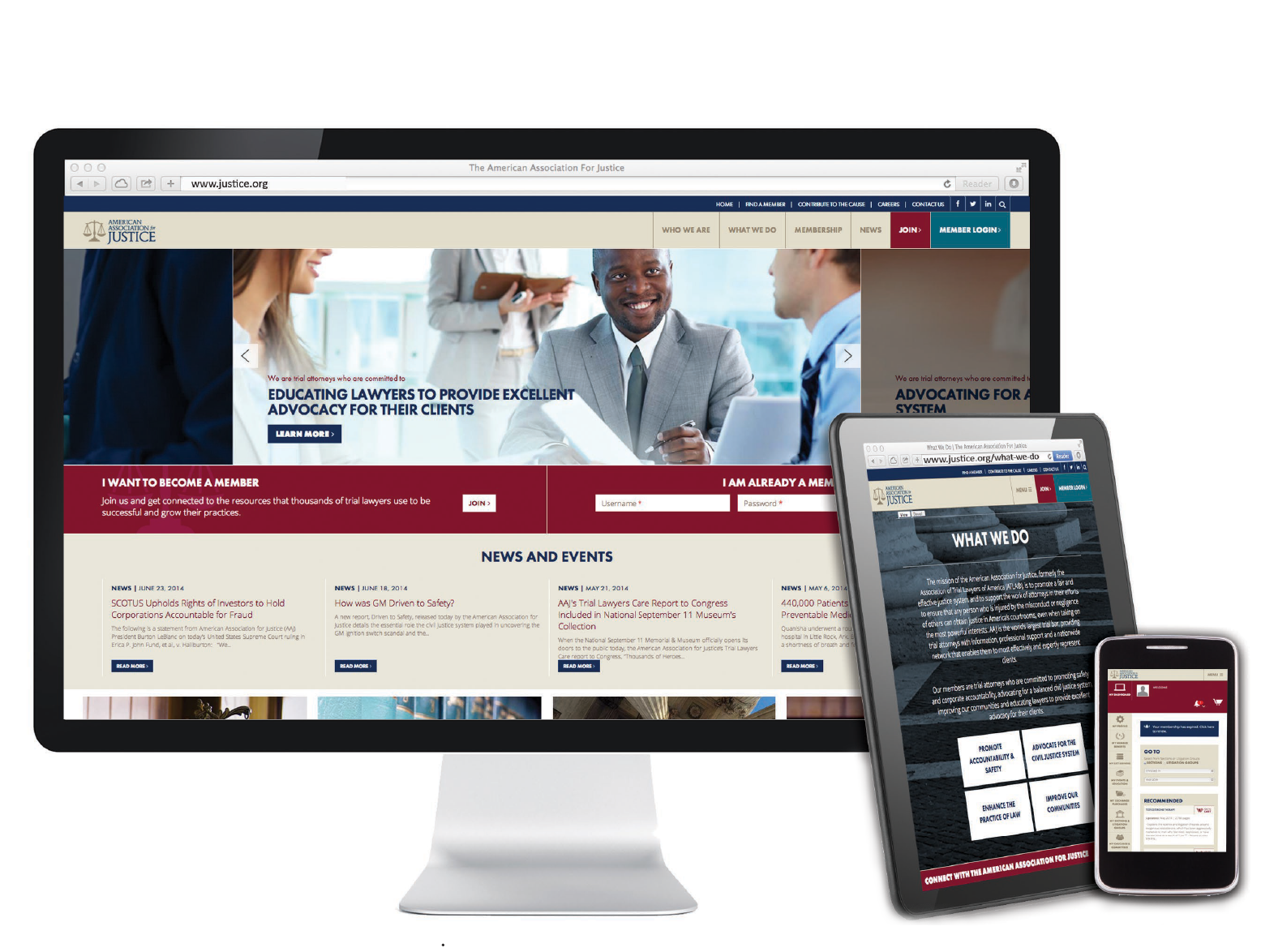 Website redesign
In partnership with Blue Water Media, I consulted on the redesign of the site, helping to guide design, imagery and organization of the site.
An Association Trends All Media Bronze Medal Winner, Judges comments state, "The American Association for Justice website does a great job of making it immediately clear what can – and should be – done on this website…"
Website User Guide
A robust CMS gave staff the responsibility for updating their own department's pages. After the first year of the redesign, I noticed inconsistencies in fonts, colors, links, image sizes and created a user-friendly guide to instruct staff. Noting best practices and how-tos the guide has helped to unify and ensure consistency throughout the site.